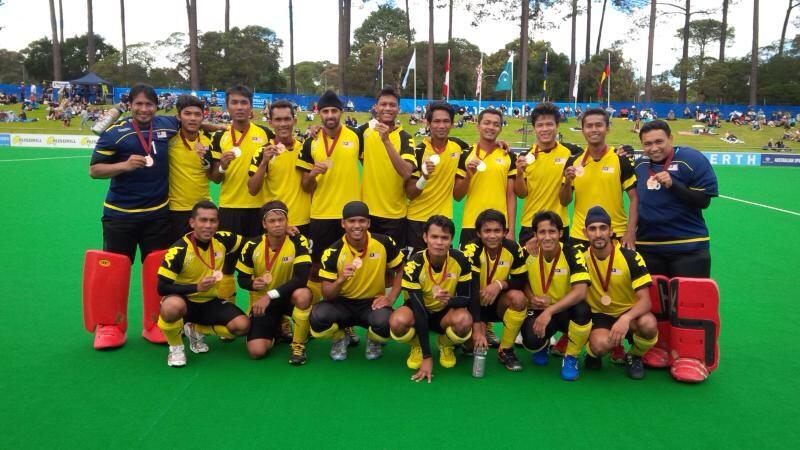 THE Malaysian men's hockey team finally won a match in the International Super Series Hockey 9s at the Perth Hockey Stadium in Australia, when they edged Pakistan 2-1 to finish third.
Azlan Misron (17th) and Izwan Firdaus (26th) scored while the Pakistan goal was delivered by Muhammad Arsian (29th).
In the pool stages, the Malaysian men lost 5-3 to Pakistan, lost 8-0 to Australia, and lost 3-0 to Argentina.
The women, however, finish last in the four-team tournament and they were whipped 8-0 by Australia, 10-1 by Argentina and 4-1 by Canada. In the placing match yesterday, they again lost to Canada 3-1.
Australia became the men's and women's champions when they beat Argentina 9-4, and also Argentina 3-0 respectively.
The Malaysian men are making their debut in the tournament, which has a totally different format than regular hockey.
Teams are only allowed to field nine players, instead of 11, the goalpost is wider, and the match is played in 20-minute halves instead of the usual 35 minutes.
Malaysian coach Paul Revington said he could feel the result coming, before the match started, after going through a tough week adjusting to the Hockey 9s format.
"With the group of players that we have assembled in Perth, obviously we had hoped for more wins from game one to game four.
"There had to be a level of improvement and while we're improving we still wanted to win games and I think today (classification) we put certain ingredients together and that resulted in our win."
Revington felt the Hockey 9s format provided important benefits for the growth of the Malaysian side.
"There is more space versus an 11-a-side game which means you need to organise more, you need to run more and you need to work more as a group.
"Those ingredients is with what we're trying to do for Malaysian hockey while building a bigger pool of training squad. This tournament has been very good for us," said Revington on the Australian Hockey Federation website.